Hello again! It's game day Friday and a lot has happened since I last typed!
All across the globe, Pokémon Black 2 and Pokémon White 2 versions have been released in the last week. Due to the incredibly unimaginative titles, I originally didn't intend to buy a copy, however, as a last minute change of mind, I bought Black 2 version on the release date. My local EBGames also sold me the limited edition for regular price because not enough people preordered. Anyway, I recieved a nice little Black Kyurem coin for my troubles.
I haven't made much progress into the games, but the sequels to the original pair do contain original characters, along with flashback missions and a load of bonus features. So far, I am enjoying what I am playing immensely and my 3DS is getting a nice workout after a few months of inactivity.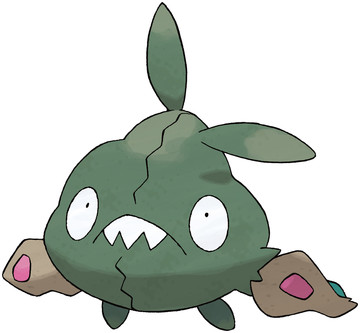 Anyway, as the newest in a franchise I have so closely followed for nearly 10 years, I am extremely satisfied with the amount of content in the games. What I am dissatisfied with is the lack of good new Pokémon from this generation. They're all rubbish... Example ->
While it's been nice to fill you in on gaming details for the last few weeks, but coming soon is an irregular post on Tuesdays for book rants/reviews... I am close to finishing one book and about halfway through a second, while I also have a third ready to blabber on about. Finally, I have two more sitting on my table waiting to be started. So I should get that up and running soon.
Finally, the next big releases I'm looking forward to are Assassin's Creed III on October 31 and Halo 4 (which I preordered) on November 6! Until then, there won't be too much news about new games that I have, but I still have games that I can talk about which I am currently playing such as Portal 2, Skyrim, etc. There won't be any lack in gaming posts, just the book posts will be all over the place.